BACK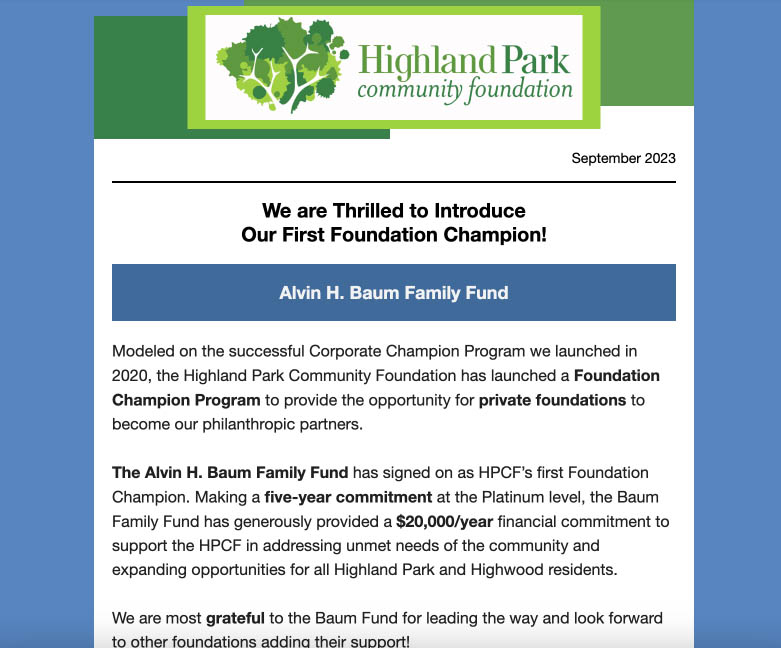 We are Thrilled to Introduce Our First Foundation Champion!
6

Sep 2023
Alvin H. Baum Family Fund
Modeled on the successful Corporate Champion Program we launched in 2020, the Highland Park Community Foundation has launched a Foundation Champion Program to provide the opportunity for private foundations to become our philanthropic partners.
The Alvin H. Baum Family Fund has signed on as HPCF's first Foundation Champion. Making a five-year commitment at the Platinum level, the Baum Family Fund has generously provided a $20,000/year financial commitment to support the HPCF in addressing unmet needs of the community and expanding opportunities for all Highland Park and Highwood residents.
We are most grateful to the Baum Fund for leading the way and look forward to other foundations adding their support!
To see the full Newsletter:
Click Here
BACK
---