Gather For Good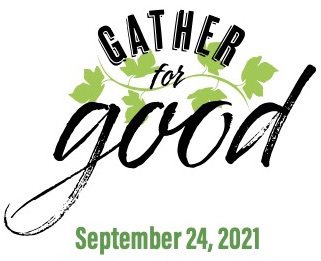 We were super excited about resuming our tradition of "gathering for good" to benefit the Highland Park and Highwood community. But we have been monitoring COVID developments closely and, with everyone's safety and health being our top priority, we feel this is not the right time to host a large event. We have therefore made the difficult decision to cancel our September 24th event at Binny's.
If you had planned to purchase an event or raffle ticket, make a Gather for Good donation, or sponsor our event, we hope you will still support HPCF's mission. As you know, the needs are real and remain whether we gather or not. Your contribution will be immediately impactful and make a meaningful difference as well.
Last year, the HPCF awarded 52 annual grants, totaling $512,550, to help our community. We also awarded $200,000 in emergency grants to address COVID-related needs of residents. We recently closed the application period for our 2021 annual grants, for which we received $750,000 in requests. We expect to award grants far in excess of prior years' totals. We fervently hope the Delta variant won't create additional needs but are prepared to address them if it does.
To support us with a sponsorship or donation, or to purchase raffle tickets online, click on the first button below. Use the second button to download a Gather for Good donation form to return by mail (HPCF, P.O. Box 398, Highland Park, IL 60035).
Thank you so much for your understanding, consideration, and continued support.
Become a Sponsor, Donate, or Purchase Raffle Tickets Online
Downloadable Donation Form to Return by Mail
2021 Individual and Corporate Sponsors
Bite, Libation & Raffle Sponsors