BACK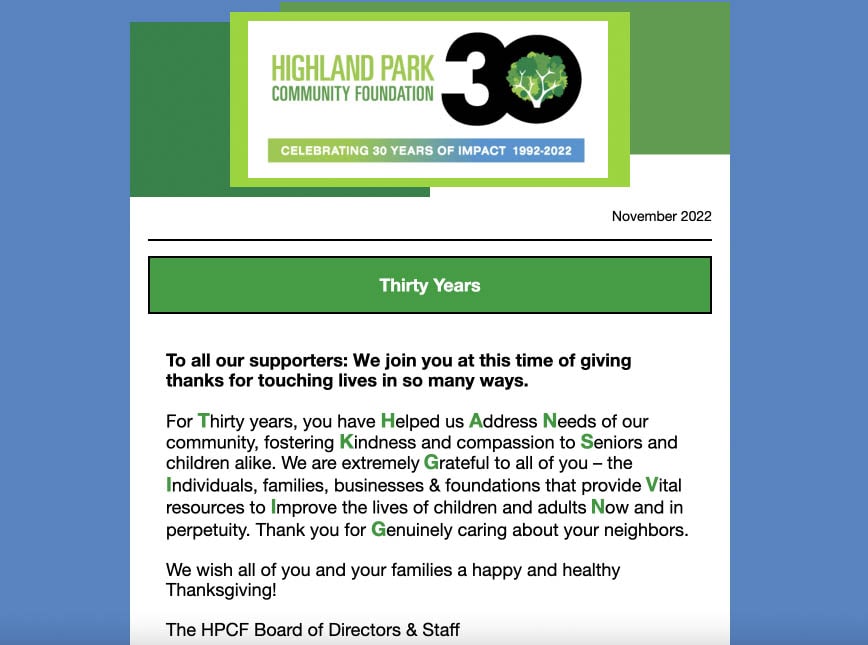 Thirty Years
22

Nov 2022
To all our supporters: We join you at this time of giving thanks for touching lives in so many ways.
For Thirty years, you have Helped us Address Needs of our community, fostering Kindness and compassion to Seniors and children alike. We are extremely Grateful to all of you – the Individuals, families, businesses & foundations that provide Vital resources to Improve the lives of children and adults Now and in perpetuity. Thank you for Genuinely caring about your neighbors.
We wish all of you and your families a happy and healthy Thanksgiving!
To see the full Newsletter:
Click Here
BACK
---