BACK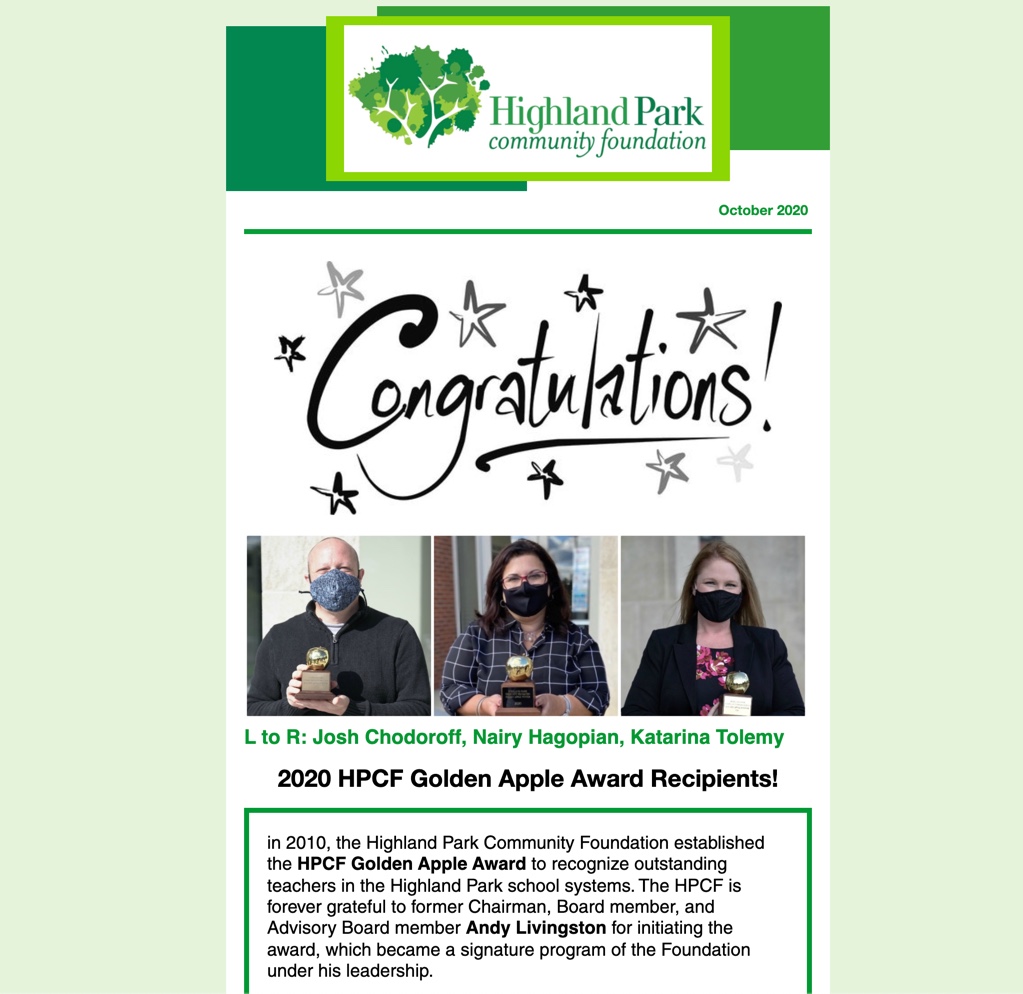 HP Community Foundation E-News 2020 HPCF Golden Apple Award Recipients!
15

Oct 2020
2020 HPCF Golden Apple Award Recipients!
Josh Chodoroff, Nairy Hagopian, Katarina Tolemy
in 2010, the Highland Park Community Foundation established the HPCF Golden Apple Award to recognize outstanding teachers in the Highland Park school systems. The HPCF is forever grateful to former Chairman, Board member, and Advisory Board member Andy Livingston for initiating the award, which became a signature program of the Foundation under his leadership.
HPCF Golden Apple Award nominations are made in a K-5, 6-8, and 9-12 rotating cycle. A selection committee, composed of exemplary educators, administrators, and former Award recipients, evaluates the extensive applications and completes full-day teacher observations. A final recipient of the Award is then chosen based on instruction, content knowledge, student and staff interaction, and contribution to school and community.
To see the full Newsletter:
Click here
BACK
---