BACK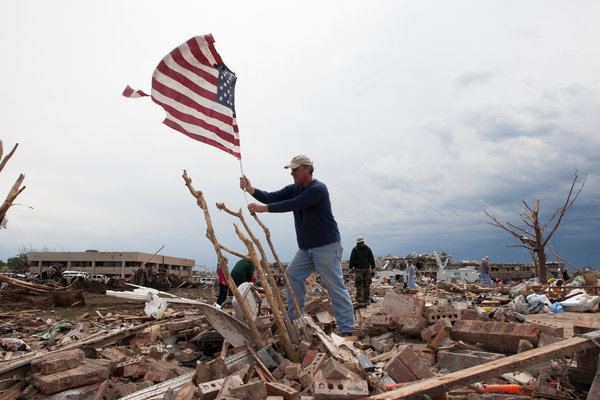 Highland Park Working to Help Victims of the Oklahoma Tornado Tragedy
20

May 2013
Oklahoma Relief Fund Established to Support Victims
The City of Highland Park is coordinating with the Highland Park Community Foundation to assist with relief in the aftermath of the devastating tornado that battered Moore, Oklahoma on Monday, May 20, 2013.
"Our hearts go out to everyone impacted by the horrendous storm that tore through Oklahoma," said Mayor Nancy Rotering. "Highland Park is a caring and generous community; we greatlyappreciate the Community Foundation's assistance in serving as a clearinghouse for donations to support those affected by the storm."
The Highland Park Community Foundation was established in 1992 to build and maintain the Highland Park Endowment Fund. The Endowment Fund helps maintain and expand the services of cultural, social service, educational and environmental agencies in Highland Park and Highwood. The Foundation also works to support victims of national disasters such as the Oklahoma tragedy. At this time, funds are most needed to provide housing, medical care, food and basic supplies for victims in Oklahoma.
Individuals interested in making a donation can send a check payable to the Highland Park Community Foundation with "Oklahoma Tornado Relief" in the memo line. 100% of all such donations will be forwarded to tornado relief efforts in Oklahoma.
Checks can be mailed to the following:
Highland Park Community Foundation
c/o Oklahoma Tornado Relief
PO Box 398, Highland Park, IL 60035
For further information, contact the Foundation at (847) 433-4100 or email info@hpcommunityfoundation.com.
BACK
---