BACK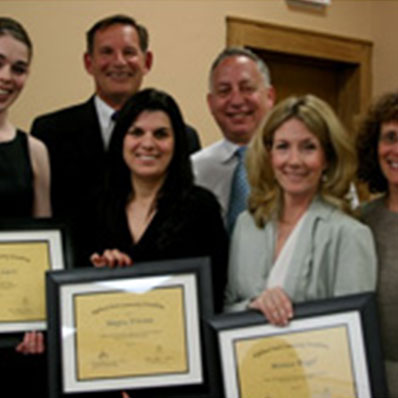 Highland Park Golden Apple Winner 2013
3

May 2013
Caitlin Lucci took home the 2013 Highland Park Golden Apple Award. Lucci is a Kindergarten to 5th grade music teacher at Indian Trail school in Highland Park.
Indian Trail Elementary music teacher Caitlin Lucci recently received a sweet surprise from staff and students—a Golden Apple award from the Highland Park Community Foundation, which recognizes outstanding educators in Districts 112 and 113.
Nominees go through a rigorous process that includes completing an extensive application and having a team of observers in her classes.
An excerpt from her nomination packet stated that Lucci "is the consummate professional, a magician in her pedagogical approach. Her teaching methods are seamless and always with true purpose; her ability to motivate her students intrinsically is nothing short of awe-inspiring; her energy is infectious, engaging, and entertaining; the strong relationships she has formed with students, parents, colleagues, and the community are obvious from the moment her name is mentioned."
Lucci, who has taught at Indian Trail for seven years, has two music education certifications in addition to her masters degree.
She is known for going above and beyond her classroom duties, including organizing a trip to the American Orff Schulwerk Association's national conference in St. Louis in Nov. 2012, serving as student council advisor and overseeing charity projects.
At a recent surprise ceremony, Lucci was presented with a Golden Apple on a pedestal, a cash stipend and an iPad.
Semi-finalists for the Golden Apple award were Monica Biegal, a Braeside kindergarten teacher, and Oak Terrace first grade bilingual teacher Mayra Tristan.
BACK
---