BACK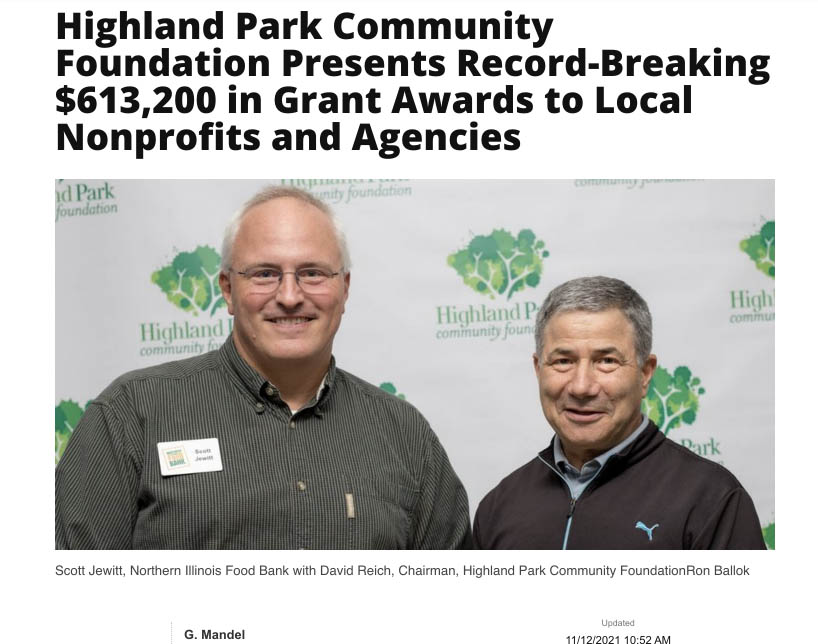 Highland Park Community Foundation Presents Record-Breaking $613,200 in Grant Awards to Local Nonprofits and Agencies
12

Nov 2021
The Highland Park Community Foundation (HPCF) hosted a socially distanced gathering to distribute its annual grant awards to local agencies and nonprofits on Wednesday, October 6th outside the Highland Park Community House.
This event was held in lieu of the HPCF's annual Grant Awards Reception, which the Board canceled this year for health and safety reasons.
For 2021, the Foundation distributed an unprecedented 58 annual grants, totaling $613,200, an impressive $100,000 more than last year. These totals mark the largest number of annual grants and dollars awarded in the history of the HPCF.
The distribution includes $300,000 in grant funding the HPCF received from the City of Highland Park pursuant to an agreement through which the HPCF serves as a fiduciary for City funds set aside for distribution to nonprofits.
Read Full Story
BACK
---