BACK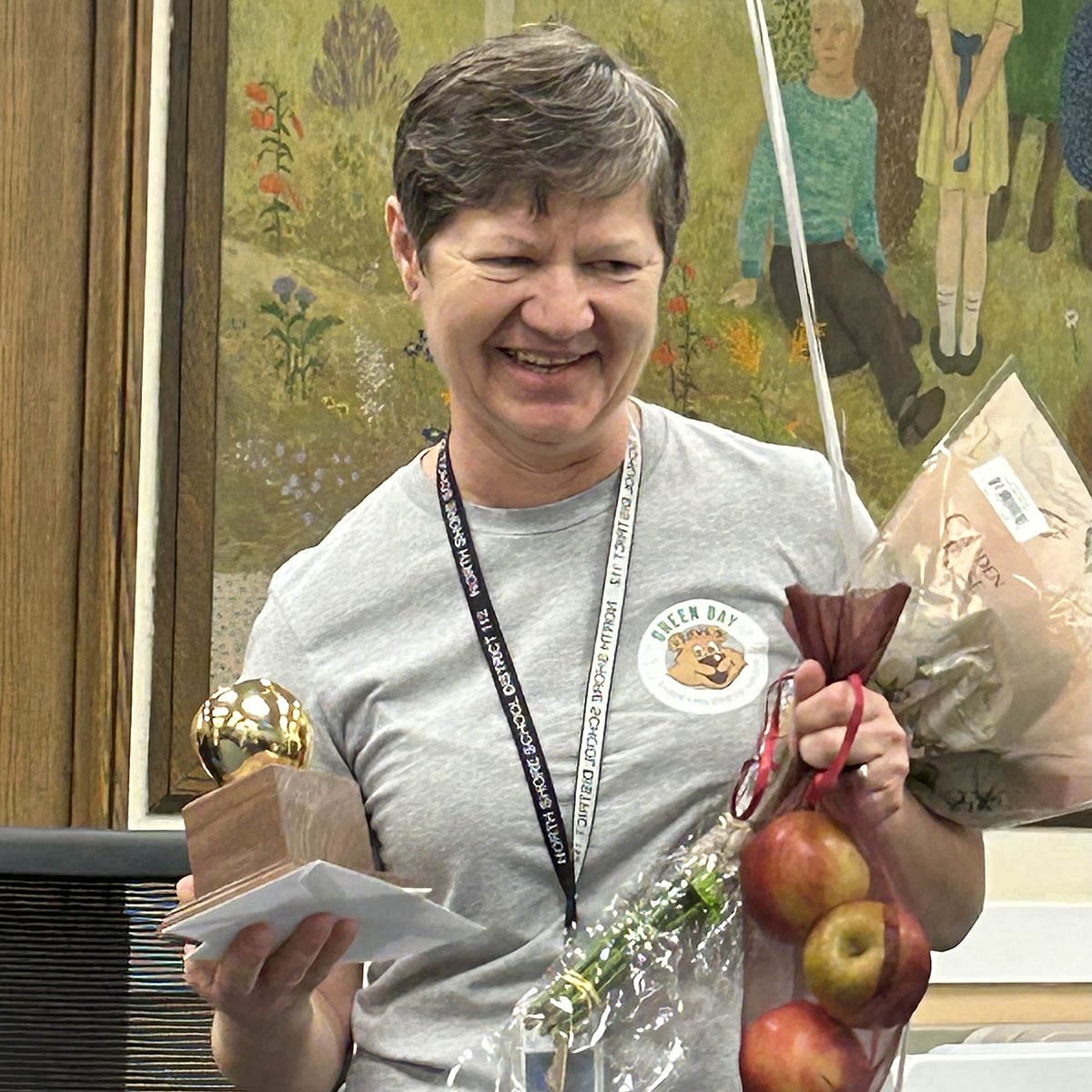 Mirela Vesa! 2023 Recipient of the HPCF Golden Apple Award
22 May 2023
Mirela Vesa teaches a pre-K self-contained special education individualized learning program classroom. Her extensive knowledge of early childhood education and expertise in special education allow her to support the variety of needs, strengths, and talents that exist in her classroom. Yet, they are only part of what helps her students reach their full potential. Mirela's devotion to her students ensures that each child's strengths and interests are supported and the needs of each are addressed. She also forms significant and meaningful relationships with them. Mirela meets their various academic, emotional, linguistic, and social needs, pretty much doing the job of two teachers by having to plan for twice as many diverse learners as is typical. With Mirela, though, it's not a job, it's a calling. She teaches her students to celebrate their similarities and differences, creating an empathetic classroom environment modeled after her own caring nature. The impact she has on those in her classroom is reflected in remarks made by the students' parents. Mirela is a "magical unicorn kind of person" noted one parent, a "superhero/superhuman," noted another, when reflecting on what sets her apart as an educator.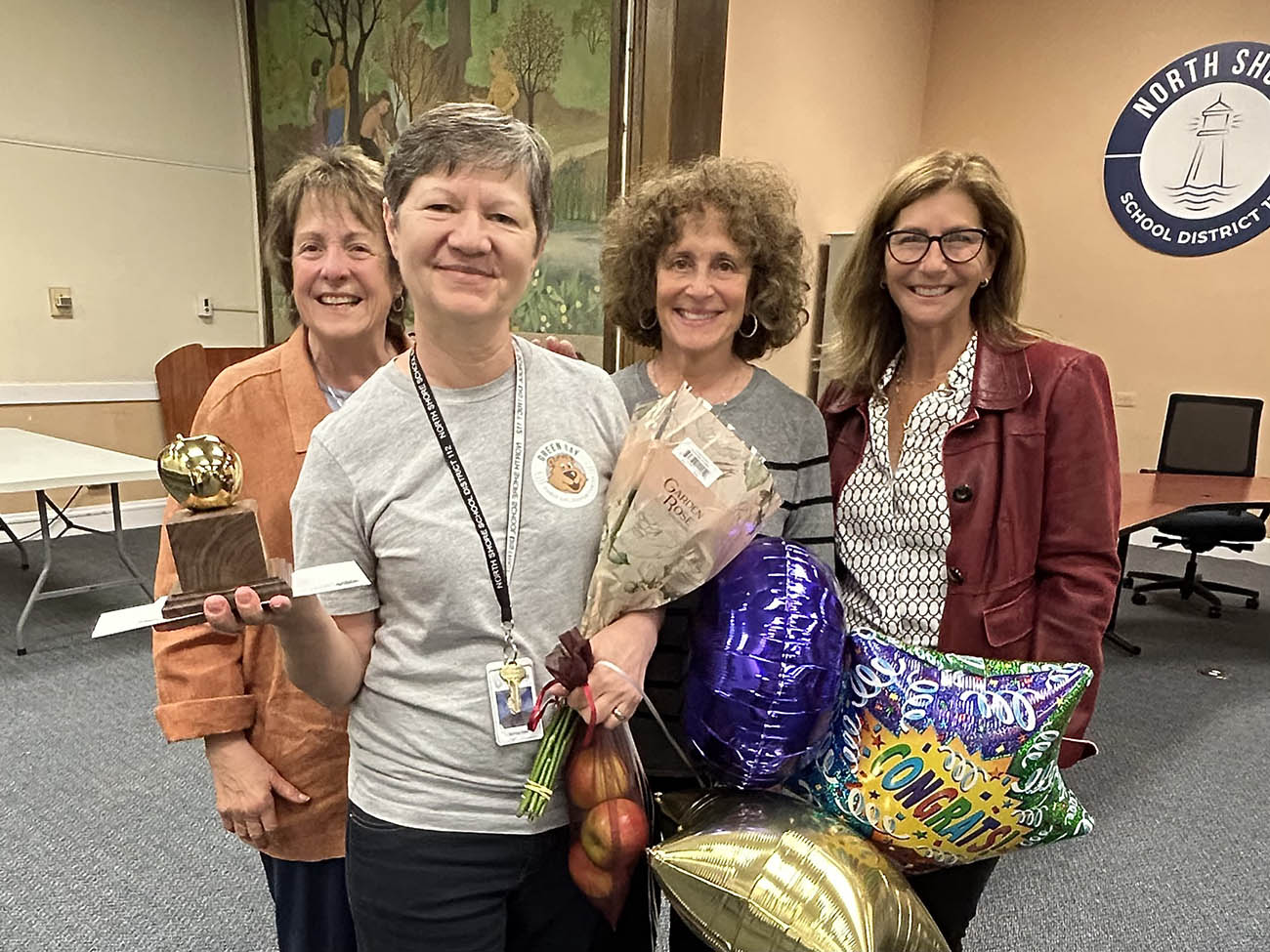 L to R – HPCF Board Member Jean Meadows, HPCFGA Recipient Mirela Vesa, HPCFGA Committee Chair Sara Sher, HPCF Board Chair Betsy Brint
The HPCF, along with a local family foundation, initiated the annual award in 2010 to recognize and honor outstanding teachers in Highland Park's public schools who have completed a minimum of four full years of teaching. The award rotates among the elementary, middle school, and high school levels of teaching.
This year, nominations were accepted for teachers who work full-time in pre-K through 5th grade classrooms. After receiving many excellent nominations and completing a rigorous review process, Mirela was chosen as this year's recipient. Rachel Joseph and Meredith Rossman were selected as this year's semi-finalists.
Rachel Joseph teaches kindergarten at Braeside Elementary School, where she brings extraordinary energy to the classroom. Rachel remembers being a student who did well in school, thanks to the teachers who took the initiative to get to really know her asa person, and views herself as "paying it forward" with her own teaching. By empowering her students to thrive academically, socially, and emotionally, Rachel nurtures well-rounded students who strive to be their best selves and succeed in every aspect of their lives. She fosters her students' strengths by recognizing and focusing on each student's individual needs through her curriculum and connecting with her students in a personalized manner.
Meredith Rossman exemplifies what it means to be a role model for her fourth graders at Sherwood Elementary School. Beyond ensuring her classroom is a place that encourages and facilitates education, she makes sure it is an inclusive and safe space for all. She helps students become the best possible version of themselves and world changers. She also, as one administrator commented, "connects with kids in a way that can't be taught." The impact of her excellent character goes beyond the classroom. Her positivity is infectious and spreads to both her colleagues and students. From her command of the subject matter to the overall culture of learning she cultivates in her classroom. Meredith distinguishes herself as an educator.
The HPCF Golden Apple Selection Committee met in early May to determine this year's recipient and semi-finalists. Mirela learned she had been selected this year's recipient at a surprise celebration on Tuesday, May 9, where she was presented with a $2,000 honorarium, $500 Apple Store gift card, and "Golden Apple" statue. Mirela Vesa, Rachel Joseph, and Meredith Rossman were all honored at the May 16th District 112 School Board meeting.
BACK
---