BACK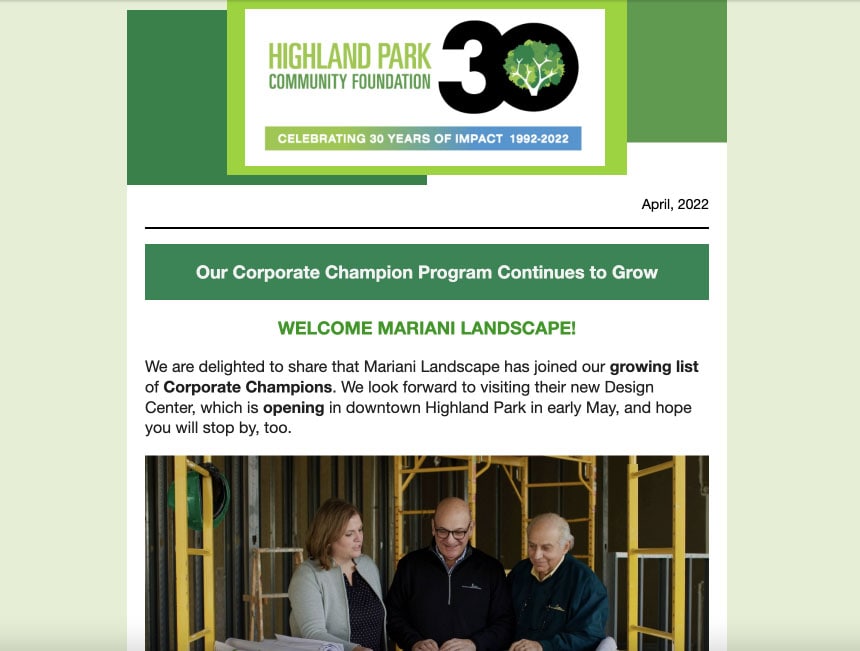 Welcome Mariani Landscape
12

Apr 2022
Our Corporate Champion Program Continues to Grow.
We are delighted to share that Mariani Landscape has joined our growing list of Corporate Champions. We look forward to visiting their new Design Center, which is opening in downtown Highland Park in early May, and hope you will stop by, too.
Mariani's Corporate Champion pledge will provide monetary resources needed to support HPCF's mission to address unmet needs and expand opportunities for all Highland Park and Highwood residents now and in perpetuity.
To see the full Newsletter:
Click Here
BACK
---