BACK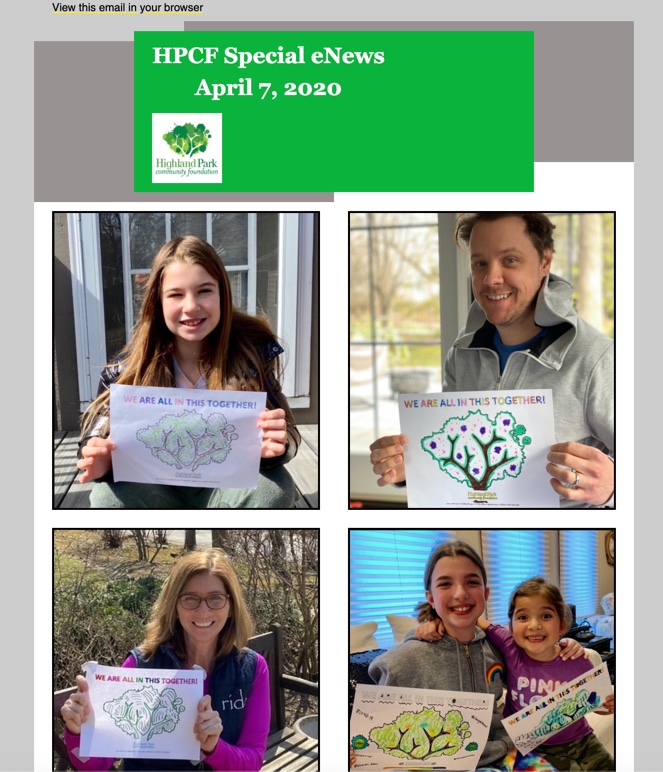 We Are All In This Together Display a Sign of Unity
7

Apr 2020
We Are All In This Together Display a Sign of Unity
Physically, we may have to be apart, but we are all in this together. Show your support for your neighbors, friends, and community!
Download and print a pdf of an All In This Together sign (available here in English and Spanish), decorate, and hang it on your window or door.
Then spread the word so there will be signs everywhere. Seeing them on windows or doors will build a sense of solidarity and make our community stronger.
Please also post pictures of your windows and signs and send them to us at info@hpcfil.org! See more photos below! #InThisTogether #HPCF #OneCommunity.
To see the full Newsletter
click here
BACK
---