BACK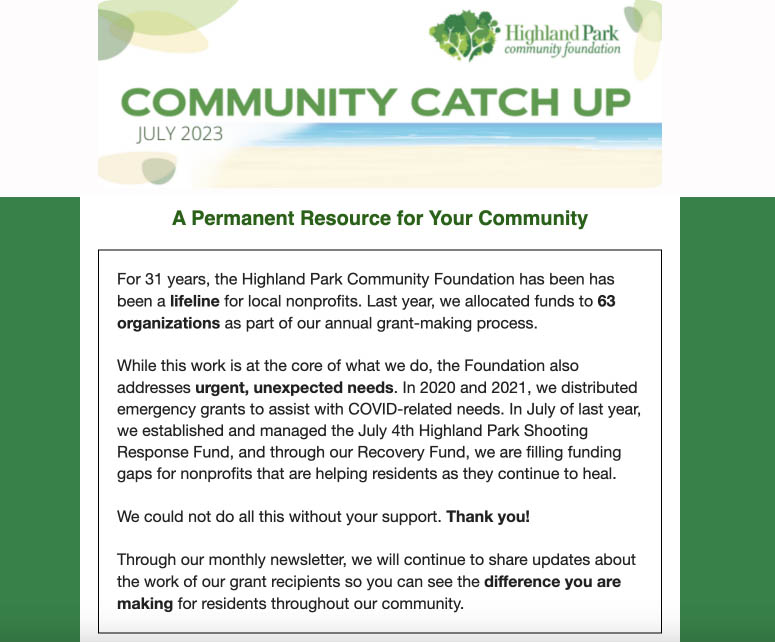 July Community Catch Up
12

Jul 2023
For 31 years, the Highland Park Community Foundation has been has been a lifeline for local nonprofits. Last year, we allocated funds to 63 organizations as part of our annual grant-making process.
While this work is at the core of what we do, the Foundation also addresses urgent, unexpected needs. In 2020 and 2021, we distributed emergency grants to assist with COVID-related needs. In July of last year, we established and managed the July 4th Highland Park Shooting Response Fund, and through our Recovery Fund, we are filling funding gaps for nonprofits that are helping residents as they continue to heal.
We could not do all this without your support. Thank you!
To see the full Newsletter:
Click Here
BACK
---