BACK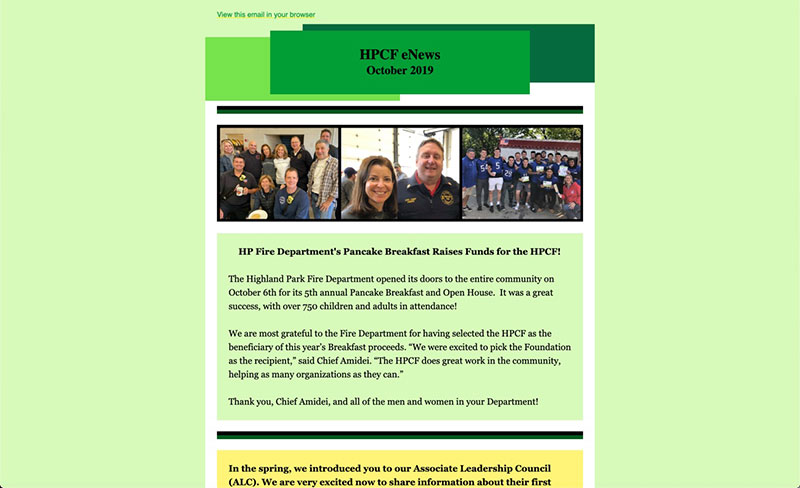 HP Community Foundation E-News October 2019
1

Oct 2019
October 2019 Newsletter
HP Fire Department's Pancake Breakfast Raises Funds for the HPCF!
The Highland Park Fire Department opened its doors to the entire community on October 6th for its 5th annual Pancake Breakfast and Open House. It was a great success, with over 750 children and adults in attendance!
To see the full Newsletter:
Click here
For more information contact our Executive Director, Terri Olian, at terri@hpcfil.org.
BACK
---