BACK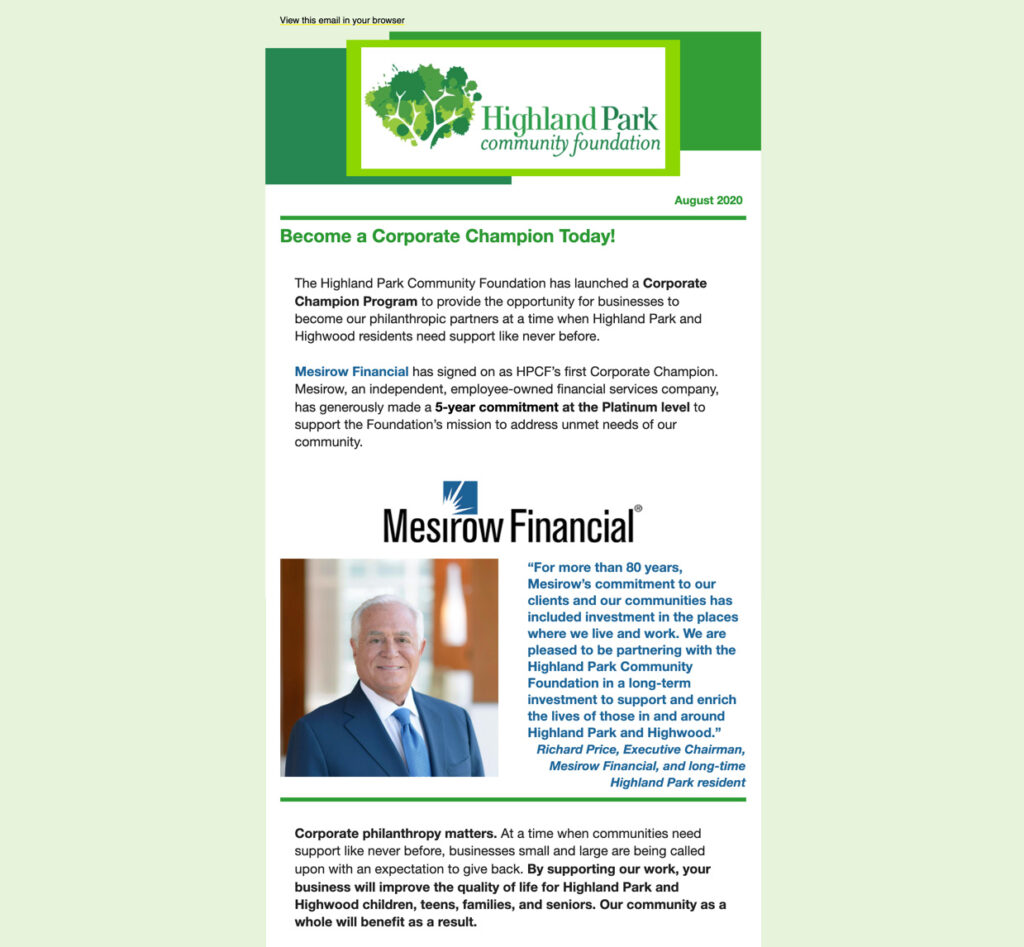 HP Community Foundation E-News Become a Corporate Champion Today!
28

Aug 2020
Become a Corporate Champion Today!
A little less than three months ago, COVID-19 hit our community. The Highland Park Community Foundation has launched a Corporate Champion Program to provide the opportunity for businesses to become our philanthropic partners at a time when Highland Park and Highwood residents need support like never before.
Mesirow Financial has signed on as HPCF's first Corporate Champion. Mesirow, an independent, employee-owned financial services company, has generously made a 5-year commitment at the Platinum level to support the Foundation's mission to address unmet needs of our community.
To see the full Newsletter:
Click here
BACK
---