BACK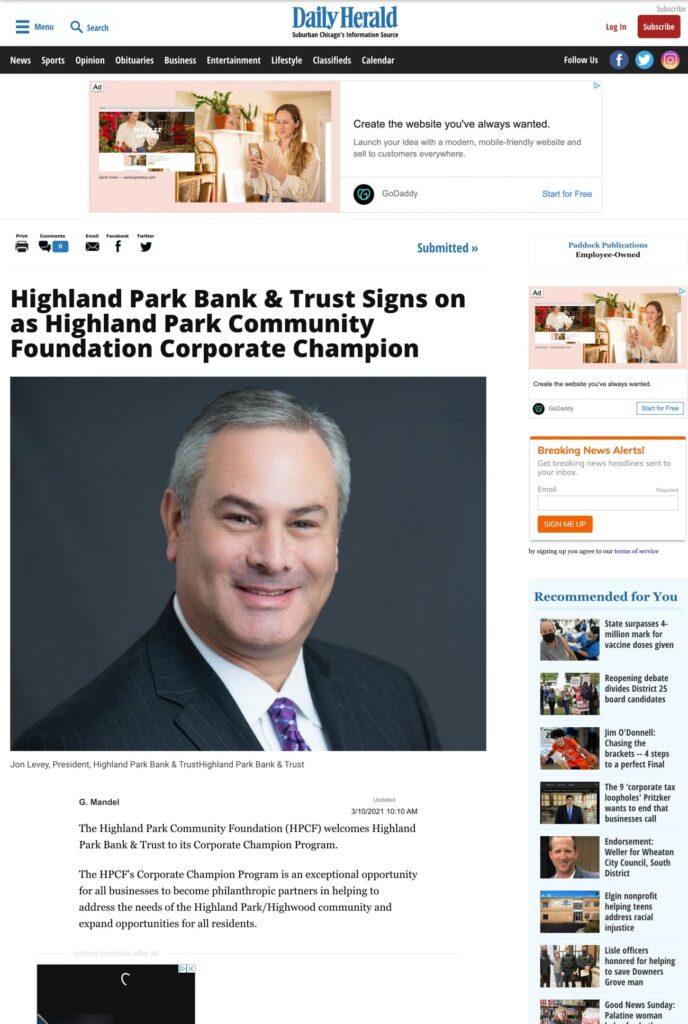 Daily Herald: Highland Park Bank & Trust Signs on as Highland Park Community Foundation Corporate Champion
15

Mar 2021
The Highland Park Community Foundation (HPCF) welcomes Highland Park Bank & Trust to its Corporate Champion Program.
The HPCF's Corporate Champion Program is an exceptional opportunity for all businesses to become philanthropic partners in helping to address the needs of the Highland Park/Highwood community and expand opportunities for all residents.
Highland Park Bank &Trust has pledged a 5-year financial commitment to support the Foundation's work. This newest member of the Corporate Champion program joins the Foundation in its efforts to enhance the quality of life for all Highland Park and Highwood residents.
"We are delighted that Highland Park Bank & Trust has joined us as a Corporate Champion. Their multi-year support will provide us with reliable resources to address unmet needs in our community and enrich the lives of all residents," said Betsy Brint, Vice Chairman, Highland Park Community Foundation.
Read Full Story
BACK
---