BACK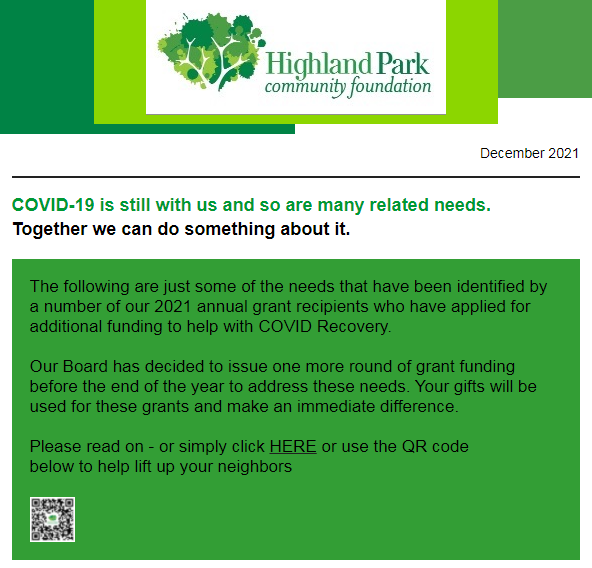 COVID-19 is still with us and so are many related needs.
14

Dec 2021
The following are just some of the needs that have been identified by a number of our 2021 annual grant recipients who have applied for additional funding to help with COVID Recovery.
Our Board has decided to issue one more round of grant funding before the end of the year to address these needs. Your gifts will be used for these grants and make an immediate difference.
Please read on – or simply click HERE or use the QR code below to help lift up your neighbors
To see the full Newsletter:
Click Here
BACK
---