BACK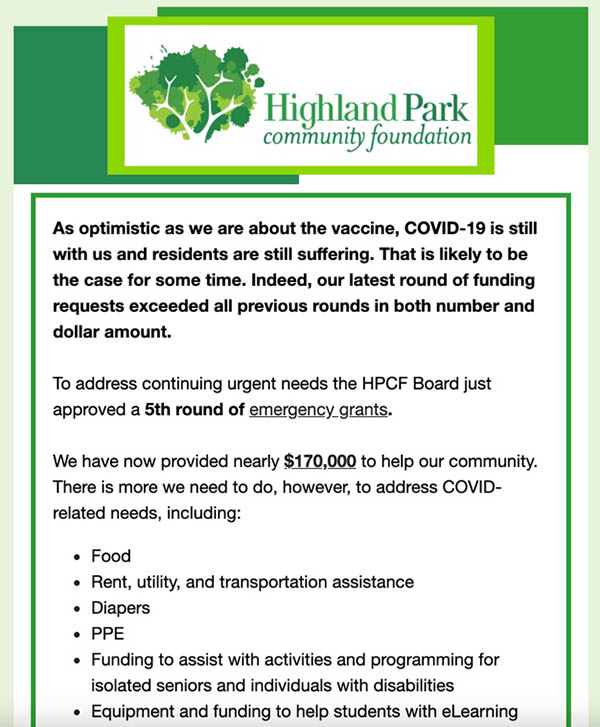 As optimistic as we are about the vaccine, COVID-19 is still with us and residents are still suffering.
26

Jan 2021
That is likely to be the case for some time. Indeed, our latest round of funding requests exceeded all previous rounds in both number and dollar amount.
To address continuing urgent needs the HPCF Board just approved a 5th round of emergency grants.
We have now provided nearly $170,000 to help our community. There is more we need to do, however, to address COVID-related needs, including:
To see the full Newsletter:
Click here
BACK
---