BACK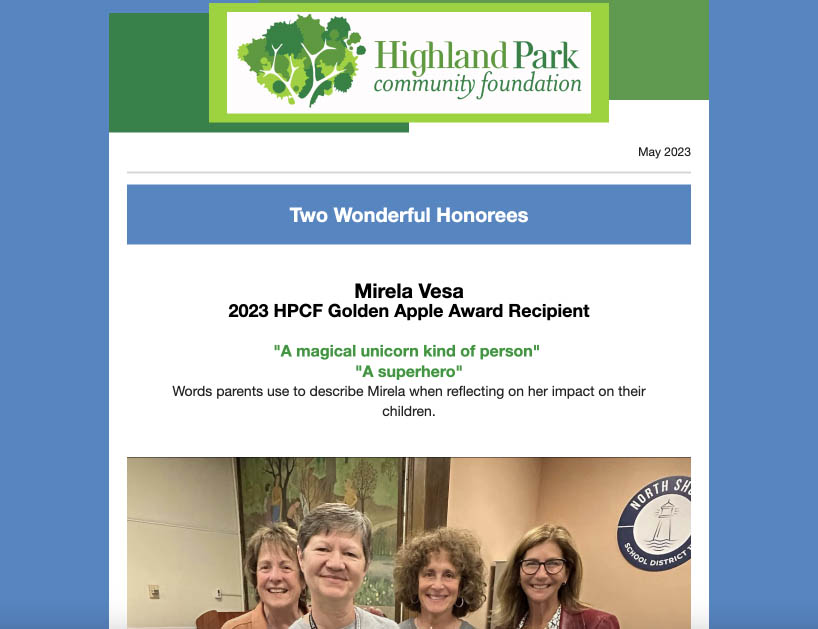 2023 Golden Apple Personal Achievement Awards
24

May 2023
"A magical unicorn kind of person"
"A superhero"
Words parents use to describe Mirela when reflecting on her impact on their children.
The Highland Park Community Foundation is thrilled to recognize Mirela Vesa as the 2023 recipient of the HPCF Golden Apple Award!
In 2010, the Highland Park Community Foundation established the HPCF Golden Apple Award to honor outstanding teachers in the Highland Park public schools. The award rotates among the elementary, middle school, and high school levels of teaching. This year, nominations were accepted for full-time pre-K through 5th-grade teachers.
To see the full Newsletter:
Click Here
BACK
---